Thanks to Dandy Giveaway Blog for hosting a giveaway of our adorable Peppermint Princess Tutu!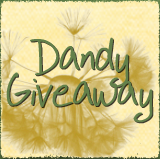 "Is your daughter fabulous? Of course she is! You know that she is! Everyone knows that she is!

Yes, she is definitely simply fabulous. But is she Simply fabBOWlous®?

Does she have some fabulous looking hair bows from Simply faBOWlous®? Or how about a matching hair clip and tutu from Simply faBOWlous®?"
"The tutus from the Simply faBOWlous are gorgeous! Plus, the matching hair clip adds this extra bit of flair! Sooooo very cute!"
Read more from
Dandy Giveaway
.